Having a Prioritized Marketing Strategy Will Benefit You in Ways You Never Imagined
The HammerSport ULTRA PLAN
A done for you comprehensive marketing strategy that implements massive action on your behalf.
Most people really enjoy our marketing conversations.
GET THE STRATEGY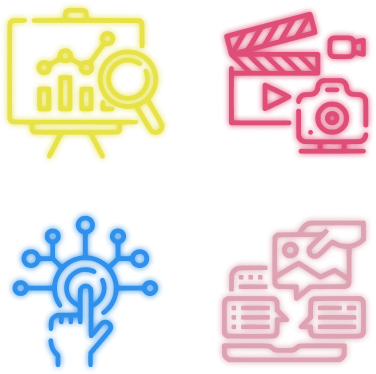 How do you find the time to train and entire marketing department? What is the key to building a successful marketing plan?
If your marketing efforts are falling flat and you're tired of putting in the work with no results to show for it, we have a done-for-you complete small business marketing strategy.
Our Ultra Plan is your outsourced marketing department –
It's time to consider a done-for-you Ultra Plan. With our team of experts working on your behalf, you can rest assured that massive action will be taken to get you the return you desire. We'll work tirelessly to create and implement a specifically tailored marketing strategy that fits your unique needs and goals.
If you're ready to see real results, contact us today and let us show you what we can do.
And much more!
HammerSport guarantees specific marketing results, find out how , click the button.
Some of the steps along the way:
Create a visual identity
Launch a Website
Develop a brand identity
Engaging in Social Media
Search engine optimization
Pay per click advertising
Having a great
company requires you to do great work. You already work hard to maintain quality and make more sales. How are you expected to develop and implement a comprehnsive marketing strategy and plan in todays business scape?
Understand that World Class Campanies invest serious amounts into marketing. The average of the multi-national corporation is over 10% of revenue. Compare that to most small businesses investing with less than 1% of revenue.
Your business will be thriving because you will a multi-channel marketing system running in place. We support you on maintaining the marketing strategy, gaining high value clients, and creating referrals all with Results Guaranteed.
Now is the time.
Let's have a conversation. Most clients really enjoy our marketing process. Click the button.
Some of the steps along the way:
The HammerSport Ultra Plan for guaranteed marketing results!
Check out our Services
Ultra Marketing Plan
Content Marketing
Digital Marketing
Marketing Strategy
Cinematic Video
Ready for a team?
We love to talk. Click the button to set a marketing performance review for your company.